Cloud Management Services
Cloud Computing as a paradigm, is fundamentally altering the art and science of doing business online and represent a profound transformation in IT infrastructure. It enables the organizations to operate efficiently and provides scalability, responsiveness and drive growth and revenue.
Core-CSI works with our clients to assess the suitability for the cloud, help them choose the precise platforms and assist them put their best foot forward. Enabling our customers to analyze cloud readiness quotient and adopt cloud technologies through well-defined maturity models are our key strengths. We have a proven track record of successful IT implementations. We help our customer to effectively utilize existing Computing Resources, analyzing ROI on cloud adoption, reducing Data Center Space Utilization, Centralized Management & Upgrades and Faster Deployments of solutions into Cloud etc. Our services include: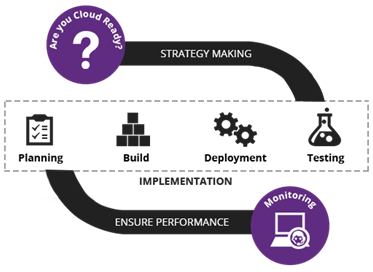 Our Consultants work with you to assess your business' cloud readiness, defining a strategy and roadmap to help you extract maximum value from your cloud solution. We'll work with you to plan your migration, assess your workloads and identify key applications to migrate first, all while minimizing the transition risks. We help you align existing processes and procedures to your cloud infrastructure, minimizing disruption to your daily operations.
We deliver a cloud strategy that enables digital transformation with:
Cloud Business Vision: Align cloud strategy with business mission to create a compelling target end-state
Cloud Value Case: Identify the costs and benefits of the next stage of your journey to the cloud
Cloud Roadmap: Plot your journey through the options and activities needed to deliver the end-state
Cloud Transformation Plan: Identify the associated organizational changes and skills needed to unleash the true potential of cloud.
Virtual Desktop Infrastructure Solutions
Virtual desktop infrastructure (VDI) is virtualization technology that hosts a desktop operating system on a centralized server in a data center. VDI is a variation on the client-server computing model, sometimes referred to as server-based computing.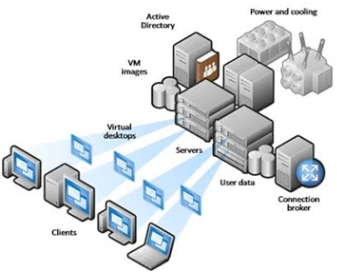 Benefits and Features
Cost Optimization. Reduced CAPEX, On demand VDI Solutions enables computing from any where.
Visibility into performance: Fine-grained visibility is critical to understanding where and why performance issues are occurring; and to safeguard end user productivity. Our solutions find network problems earlier; keeping virtual desktop infrastructure environments running at peak efficiency; providing broad and deep visibility and full analytical support resulting in satisfied users for increased adoption rates.
Speed: Your users access virtualized applications from around the globe, but latency and bandwidth constraints are causing poor performance. Often, desktops and applications are unusably slow. Our solutions streamline user connections to virtual applications and desktops, prioritizing latency-sensitive traffic and accelerating applications, and even supporting a local speed virtual desktop infrastructure and virtual desktop architecture resulting into higher user productivity while data and virtualized applications are managed in the data center.
Scalability and Control: Users need access to their virtualized applications regardless of how many other users are connecting or network connection availability. But supporting additional infrastructure for peak demand and in all user locations is expensive and inefficient. Our solutions improve security and availability by centralizing virtual desktop data into data centers and scaling virtual desktops during "boot storms." Resulting virtual desktops that are centrally managed and controlled, as well as highly available.

VMWare Horizon View
VMWare's VDI offering was first released as VMware VDM, but version 3.0 was rebranded as "View" in 2008.  The solution requires that all server hosts are running VMWare ESXi and managed by a vSphere Server.  It leverages Teradici's PCoIP remote display protocol (see above) but also supports RDP.  View utilises linked clone technology to reduce storage capacity requirements.  Linked Clones all refer to a single base virtual hard drive image, and only track differential changes to that image throughout the life-cycle of the virtual machine.

Remote Desktop Services / Hyper-V (Microsoft)
RDS is the successor to Microsoft Terminal Services which adds support for newer approaches such as remote applications rather than just remote desktops.  RDS runs on Hyper-V, Microsoft's Hypervisor that enables Virtual Machines to run on a windows server (see above). These two technologies combined provide for a basic VDI platform.  Microsoft has a number of other products such as System Center Virtual Machine Manager that are designed to provide better management and automation.
Cloud based Backup and Disaster Recovery
Virtual desktop infrastructure (VDI) is virtualization technology that hosts a desktop operating system on a centralized server in a data center. VDI is a variation on the client-server computing model, sometimes referred to as server-based computing.
In today's competitive business landscape Data is the most valuable asset. Unfortunately, the legacy backup solutions used by majority of companies to protect this asset, simply do not provide the level of security or scalability needed to meet the industry's growing compliance standards. As these needs evolve Core-CSI architects and engineers help to keep your data secure an available with our costly disruptions. With so many cloud-centric options out there, however, how do you know you're choosing the right one? The answer lies in choosing a partner who understands your situation and knows how to help.
Core-CSI in partnership with Amazon and Microsoft Cloud solutions offers enterprise level backup and disaster recovery options that are NIST 800-34 compliant solutions to our customer. Our value is in providing resources who understand this technology and can work with existing system, application and database owners to manage activity.
Amazon Web Services Backups and Disaster Recovery
Amazon Web Services (AWS) storage solutions are designed to deliver secured, scalable, and durable storage for businesses looking to achieve efficiency and scalability within their backup and recovery environments, without the need for an on-premises infrastructure.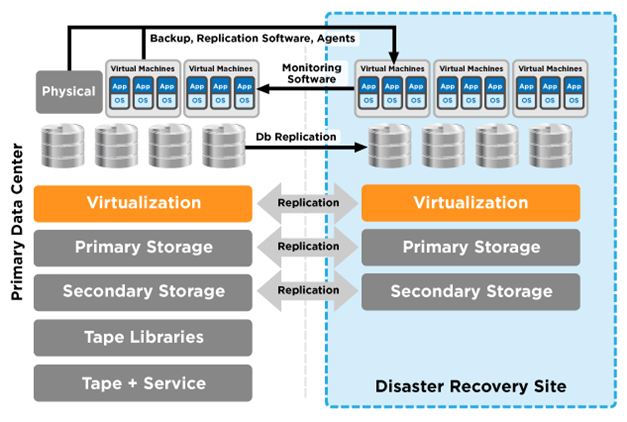 Benefits of Using AWS for Disaster Recovery
Fast Performance. Fast disk-based storage and retrieval of files.
No Tape. Eliminate costs associated with transporting, storing, and retrieving tape media and associated tape backup software.
Compliance. Fast retrieval of files allows you to avoid fines for missing compliance deadlines.
Elasticity. Add any amount of data, quickly. Easily expire and delete without handling media.
Security. Secure and durable cloud disaster recovery platform with industry-recognized certifications and audits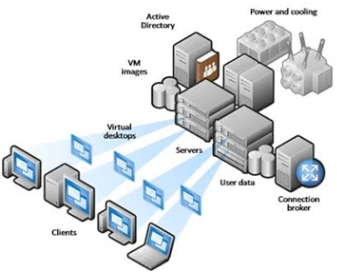 Microsoft Azure Site Recovery
Microsoft Business continuity and disaster recovery (BCDR) with Azure Site Recovery Services help Core-CSI customers to keep data safe, apps/workloads running when planned and unplanned outages occur.Azure Recovery Services contribute to your BCDR strategy:
Site Recovery service: Site Recovery helps ensure business continuity by keeping your apps running on VMs and physical servers available if a site goes down. Site Recovery replicates workloads running on VMs and physical servers so that they remain available in a secondary location if the primary site isn't available. It recovers workloads to the primary site when it's up and running again.
Backup Service: In addition, the Azure Backup service keeps your data safe and recoverable by backing it up to Azure.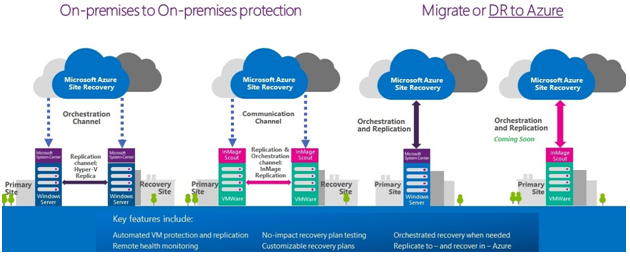 Benefits of Using Microsoft Azure Site Recovery 
Simplicity. Site Recovery helps to set up and manage replication, failover, and failback from a single location in the Azure portal.
Replicate Azure VMs. Replicate on-premises VMs and physical servers to Azure, or to a secondary on-premises location. Replication to Azure eliminates the cost and complexity of maintaining a secondary datacenter.
Keep data resilient and secure. Site recovery orchestrates replication without intercepting application data. Replicated data is stored in Azure storage, with the resilience that provides. When failover occurs, Azure VMs are created based on the replicated data.
Meet RTOs and RPOs.Keep recovery time objectives (RTO) and recovery point objectives (RPO) within organization limits. Site Recovery provides continuous replication for Azure VMs and VMware VMs, and replication frequency as low as 30 seconds for Hyper-V. You can reduce recovery time objectives (RTO) further by integrating with Azure Traffic Manager integration.
Keep apps consistent over failover.You can configure recovery points with application-consistent snapshots. Application-consistent snapshots capture disk data, all data in memory, and all transactions in process.
Test without disruption. Our customer can easily run failovers tests to support disaster recovery drills, without affecting ongoing replication.


National Institute of Health