CORE-CSI is a Small Business headquartered in Aldie, VA. Established in 2015, we provide trusted and results-oriented expertise to the Intelligence Community, Department of Defense, Federal and Commercial customers across US.
Core-CSI provides management and technical solutions that enable decision makers and critical operators to achieve mission excellence meeting strategic and tactical objectives. We provide clear, consistent Information Technology Strategy, Road mapping, and Technology adoption support to C- Suite and SE-level Government Program Managers, Contracting Officer's Technical Representatives (COTRs), and Commercial leaders
Our solutions help our customers improve their business performance through information technology transformation services focusing on enterprise architecture, information ethnozoology, Cyber Security, and Information Assurance solutions.
Advisory Board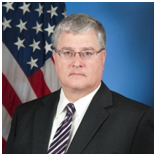 Ronald C. Merritt
Director, Intelligence & C4ISR Systems, KBRwyle Technology Solutions, LLC
Currently serves as the Director of Intelligence & C4ISR Systems for KBRwyle with personnel serving from Guam to the Virgin Islands and across the continental United States delivering innovative and cutting-edge technical solutions to multiple government and commercial customers in the intelligence and defense marketplace.


Mr. Merritt was born in Charleston, South Carolina in 1961. He was selected for the USMC four-year NJROTC Scholarship program and entered the Citadel in August 1979. After transitioning to the Navy in his junior year, he graduated with a BS in Computer Science and was commissioned an Ensign in the regular Navy in 1983. Mr. Merritt served as a surface warfare officer on multiple frigates, cruisers and carriers during his 21-year Navy career to include over 12 years at sea. Highlights include operations PRAIRIE FIRE and ELDORADO CANYON against Libya in 1986, DESERT SHIELD in 1990, SOUTHERN WATCH in 2000, and IRAQI FREEDOM in 2003. Mr. Merritt also served as the first Director of the Navy's Technology Studies Group which conducted advanced research and development for applying emerging technology to present and future military requirements. He was selected as a member of the All-Navy Pistol team and competed at the Inter-service and National Pistol Championships. Mr. Merritt retired from the Navy in 2004.

Mr. Merritt then joined Northrop Grumman/TASC in 2004 and became the Manager of Northrop Grumman's IO Operational Support Department in 2005. This organization supported diverse government customers across the United States in cyber, computer network operations, electronic warfare, military deception, psychological operations, and operations security. The IO Operational Support Department supported the Department of Defense IO Range, Combatant Commanders, Air Combat Command, the Air Staff, Department of Homeland Security, as well as other classified customers. He left private industry and returned to government service in January 2011.

Mr. Merritt served as the Chief of Force Management for the Initiatives Group under the Undersecretary of Defense for Intelligence from 2011 through 2012. He returned to private industry in 2012 where he served as the Senior Program Manager for TASC, an Engility Company, leading multiple contracts supporting the National Intelligence Management Council and personally serving as the Senior Cyber Analyst for National Intelligence Manager for Cyber in the Office of the Director of National Intelligence.

Mr. Merritt earned a master's degree from the Naval War College and is also a graduate of the Armed Forces Staff College and National Defense University. He is the author of Surprise and Deception in Joint Warfare, published by the Naval War College in 1994. In addition to numerous personal military and campaign awards, Mr. Merritt is the recipient of the 2007 Northrop Grumman IT Sector President's Award for Technology and Innovation as well as the 2008 TASC President's Award for Technology and Innovation.

Mr. Merritt currently resides in Chesapeake, VA with his wife, Tammy, where he enjoys sailing and competitive shooting sports.